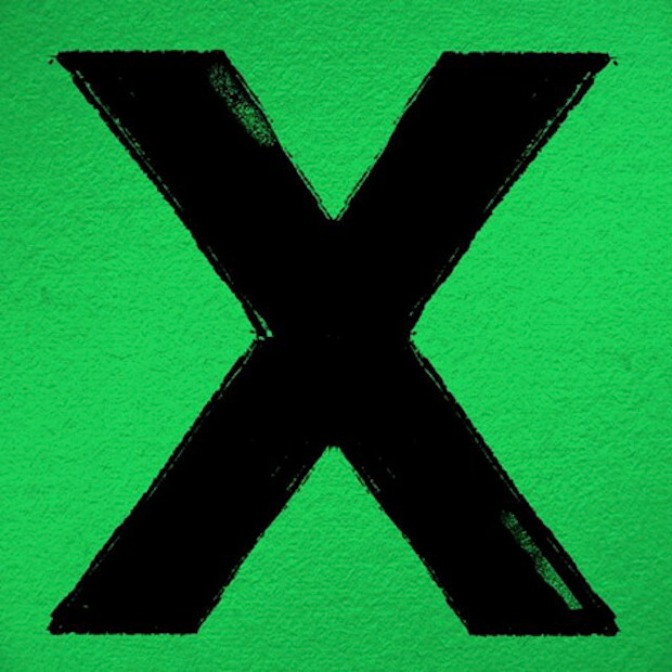 I was on the Ed Sheeran bandwagon quite early on in 2011, 'The A Team' had only been out in the UK for a few weeks and I have a friend who always seems to know about the good music just before it really hits the radio. She had the same intuition about Jason Mraz's 'I'm Yours' just before it blew up as THE summer track of '08. She played me Ed's track and my reaction was that it was good, I wasn't totally won over, but I did enjoy it. She felt I needed further convincing of Ed's lyrical genius, and so into my life entered a 3.18 clip in which Ed Sheeran and Example freestyle about their love of Nandos (if you know anything about Ed, you know he's obsessed with Nandos.) This completely won me over, before I had heard anything else off '+' and I have been obsessed since.
For the last three years, Ed has non-stopped toured, and anticipation for the release of a second album has mounted. And then this April he released 'Sing,' written and produced by Ed and Pharrell, the lead single of 'x' is reminiscent of artist's like Justin Timberlake with the falsetto vocal and catchy beat. The music video for 'Sing' as Ed, shared during the MTV documentary 'Nine Days and Nights of Ed Sheeran' was inspired by a night out with Psy, and gives an insight into the crazy world in which he rubs shoulders with the likes of Elton John and Taylor Swift.
'Sing' is but a slice of the delights that can be found on 'x.' My favourite track is 'Thinking Out Loud,' followed closely by 'Tenerife Sea.' Both songs evoke very different emotions but really showcase Ed's talent as a wordsmith, and listening to them is like hearing a poem set to music. Ed has a very fresh approach to themes that others have explored before, where he manages to avoid clichés. 'X' gives us an insight to his experiences and feelings, without detailing the specifics, although I feel like there is enough info to draw a link between the inspiration for 'U.N.I' from '+' and 'x's 'Nina' – they've got to be inspired by the same girl I'm sure!
The deluxe version of 'x' delivers 18 tracks, each offering something different, from the catchy beats of 'Sing' and "Don't' to the softer tracks like 'Thinking Out Loud' and 'Afire Sea.' And if these tracks don't tickle your interest, as a bonus he's included the tracks 'I See Fire' and 'All of the Stars,' the singles he wrote for both The Hobbit and The Fault in Our Stars. I highly recommend this album, it firmly keeps me on the Ed bandwagon, and I can't wait for his next world tour.
- our thanks to Natalie for the awesome guest review!